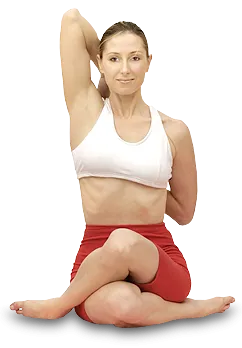 About North Fulton Chiropractic Center Massage and Rehabilitation
North Fulton Chiropractic Center Massage and Rehabilitation is a multi-functional chiropractic center treating located in Alpharetta, GA, but treating patients throughout the entire Alpharetta area. Believing in a holistic approach to treating pain, injuries or other conditions, North Fulton Chiropractic Center not only has a skilled chiropractor on staff, but also two licensed massaged therapists to assist clients. They are also partnered with the Georgia Chiropractic Association and the American Chiropractic Association to offer the best in wellness possible for their patients.
The Clinical Team
For almost 20 years, Dr. Chris Powell, or "Dr. Chris" as so many of his patients call him, has been treating a plethora of conditions for his clients with whom he always provides his full attention and time. This level of care, respect, and rapport, patients say, is why so many of them have been with him for over a decade. He is married with two children, loves the outdoors, his horses and two Labrador Retrievers. During his education, he specialized in Electrodiagnostic Testing and is a certified physical therapist as well as a chiropractor.
Mary Melvin and Ayumi Hara work as massaged therapists in the office either in conjunction with Dr. Powell's treatment plans or with their own patients. Mary is a licensed massage therapist and specializes in numerous techniques including neuromuscular therapy, sports massages, and lymphatic massages, while they both offer the traditional, Swedish and deep tissue massages.
What We Offer
Here at North Fulton Chiropractic Center Massage and Rehabilitation, appointments begin with a full consultation where Dr. Chris Powell listens to you describe what is giving you pain and what level of pain you are in. He then creates a treatment plan with a variety of methods to alleviate your pain. Sometimes this may include adjustments, during which "cracks" are often heard or felt, but they are not painful; massage therapy; physical therapy; and learning exercises you as the patient can do between appointments.
Ailments We Treat
Chiropractic care is used for a variety of ailments ranging from acute injuries to chronic diseases. Dr. Powell and the team at North Fulton Chiropractic Center Massage and Rehabilitation offer treatments for acute issues like car accidents, pinched nerves, slipped discs, whiplash, frozen shoulder or tennis elbow. We also offer help for chronic conditions like carpal tunnel, fibromyalgia, headaches, osteoporosis, scoliosis, plantar fasciitis, osteoarthritis, sciatica, and even colic.
Visiting Us
In order to best serve the Alpharetta community, we are available for appointments Monday through Saturday every week. On Mondays, Wednesdays, and Fridays we serve patients from 9 a.m. to 1 p.m. and 3 p.m. to 7 p.m.; on Tuesdays and Thursdays appointments are offered between 9 a.m. and 5 p.m.; and patients are seen by appointment only on Saturday. We also provide paperwork for our new patients right on our website so you can complete it in the comfort of your own home without feeling rushed. So if you live or are visiting the Alpharetta area, for appointments, call our office at 770-754-4567, visit our website at http://www.nfultonchiro.com or stop by and see us at 254 N. Main St., Alpharetta, GA 30009.